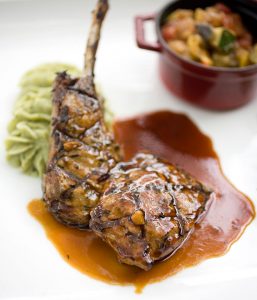 Ingredients
1 cup Northwest Naturals Passion Fruit Citrus WONF
1/2 cup water
1/4 cup white vinegar
1 tbsp dried Guajillo chile
1 tbsp dried Ancho chile
2 tsp salt
Prep Instructions
Add all ingredients into a medium sauce pan and bring to boil. Reduce and simmer for 5 minutes. Pull from heat and bring to room temperature for serving. Store refrigerated.
Note: For a smoother sauce, purée the chilies with the liquid. For a chunkier sauce, just chop and add.
Serving suggestions: Serve at room temperature over grilled pork or red meat.