Northwest Naturals is more than your food science laboratory. Our company culture is rooted in innovation, creativity, and community. Our mission is to take nature's best and make it better. With a small team, we can build off our collective strengths, collaborate efficiently, and continually challenge Northwest Naturals to keep up with the changing times. Our team makes the company a force in the community and in the food and drink industry. We are only six months into 2022, but we already have plenty to celebrate.
Accomplishments
We have shipped just under two million gallons of product this year with only two customer complaints. That is a 99.999% satisfaction rate, and we pride ourselves on our ability to create these positive experiences and quality products in exchange for our customer's trust. Our goal is the same as theirs. We want to see their products on the shelves, and our team understands the means to get them there. For example, our team works tirelessly to ensure that we remain in compliance year-round, so our customers can focus on more pressing aspects of their product creation. This year, we scored a perfect, 100% for our annual food safety audit (SQF). Our customers can rest assured knowing that we are producing products that are more than just delicious, they are safe and high quality.
We even had the pleasure of seeing several of our customers participate and excel at the Portland International Cider Cup on May 9, 2022, at Swift Cider in Portland, Oregon. There were over 250 entrants in the event, and one of the winners was an Incline Blood Orange, awarded bronze in the Fruit Cider category. The blend used was designed by our Research and Development magicians! Learn more about our R&D team's creative process on our blog.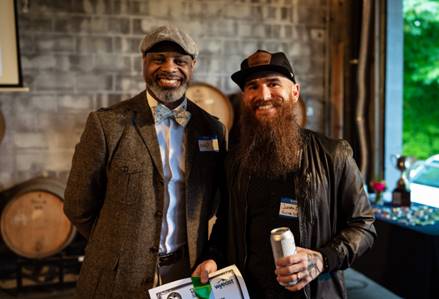 Team Celebrations
Our people are the backbone of Northwest Naturals. In the last six months, we celebrated a few of their milestone work anniversaries. Thank you to John Famularo, Cody McDowall, and Max Girgis for one year of your dedication. We also thank Alison Flett for five years and Jennifer Gardner for ten! Northwest Naturals appreciates all that they have done.
We also are celebrating the opportunity to expand our team! The roles of Sales Administrator, Production Worker, and Operations Specialist are open, and we are excited to welcome new potential members in the near future. If you or someone you know is interested, send them this blog post!
Office Developments
Beyond the day-to-day production, our company values community engagement and understands our place in greater society. With the creation of our Corporate Responsibility Team, we can hold ourselves accountable as individuals and as a business that cares. From addressing sustainability to racism to homophobia, we want to work toward intersectionality as social justice is relevant to us all.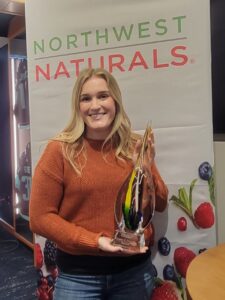 Our office has also created the prestigious Danny A. Shaeffer Award in memory of a beloved NWN employee, Danny Shaeffer, who lost his battle with cancer in August 2021. Danny served as VP of Operations and consistently demonstrated integrity, respect, humility, kindness, expertise, and dedication to the betterment of his community. We will honor Danny annually by nominating employees who exemplify the qualities that made Danny successful in life and in business. In May, we awarded the first Danny A. Shaeffer Award to Samantha "Sam" Young. Northwest Naturals is working to continue honoring Danny's memory through supporting cancer-related organizations in the near future.
Prepping for the Next Six Months
The first six months into 2022 have been eventful, and we anticipate even more excitement in the months to come. In September, we are participating in the show at the American Distilling Institute (ADI) in St. Louis, Missouri. In October, we have another show at Supply Side West in Las Vegas, Nevada. We hope to see you there!