Dry January, or Drynuary, is a month where many people cut out alcohol consumption for the entire month. For some, it is part of a New Year's resolution to drink less, and for others, it is a way to "detox" from excessive drinking over the holidays. Whatever one's reasoning, Northwest Naturals fully supports this movement. So much so, we help craft non-alcoholic beverage applications year-round alongside customers who are looking to bring new and health-conscious products to shelves.
Northwest Naturals is the ideal partner to help bring non-alcoholic applications to life. With over 40 years in business, we have worked on most alternative options currently out in the market. Thanks to the vast catalog of juices, juice concentrates, juice blends, and flavors NWN offers, our products can fit into almost any non-alcoholic application one can think of. Let's explore some of the various projects we have helped bring to store shelves and give you a sneak peek into the brand-new offerings we are working on.
The most popular non-alcoholic applications come from fermented beverages: tea and kombucha products. Kombucha, fermented with tea, is an excellent health-conscious option that promotes detoxifying elements known to improve digestion and strengthen the immune system. Thanks to the fermentation process, kombucha is not as sweet as other beverages and provides a tart, bold taste that is balanced with a satisfying carbonated finish. Typically, Northwest Natural juice concentrate is added after the fermentation period to optimize the flavor the customer is looking to achieve. And while this application extends itself to almost any fruit flavor profile, we often recommend lighter, citrus, and tropical flavors to best pair with a kombucha application.
Teas are another healthy beverage option one can choose in place of alcohol. While teas have been consumed for thousands of years across cultures for various ailments and means of enjoyment, it has recently evolved into its own trending beverage. There are thousands of teas, with the most common being white, green, and herbal teas that give a milder flavor to a black tea that provide a darker, bitter, and bolder taste. Teas tend to have a neutral palette that can pair with any flavor, no matter the kind. Traditional tea applications we've worked on contained high sugar levels and mainly contained a lemony citrus flavor. However, we now see this evolving into a mature and diverse application containing more exotic fruit flavors with better nutritional value. NWN has allowed customers to achieve a cleaner label using our Juice Concentrate or WONF Juice Concentrates. Different fruits we are applying include mango, raspberry, and blueberry. We have experimented with different herbs like ginger and lavender, and have most recently created a delicious blueberry-basil tea. We expect to see more flavored teas hit the market that contain less sugar levels and added health benefits.
Another great alternative to alcohol is CBD beverages that can provide relaxation and mind clarity for the consumer. They are usually carbonated and canned, ready to drink and relax on the go. CBD beverages are a new application that we are looking forward to helping evolve and have already successfully created flavors from citrus to berries to fruit and herbal blends.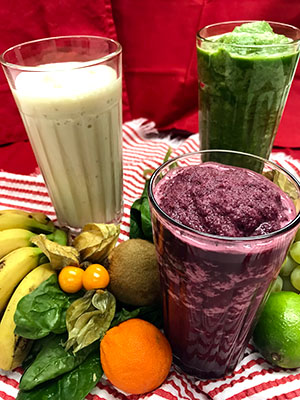 One last project we are excited to share with you is with a world-renowned alcohol producer who is exploring non-alcoholic offerings in the form of a smoothie. We are blending up a ready-to-go smoothie in a can that provides a delicious taste in a non-alcoholic beverage. Although this is still in development, we are looking forward to perfecting the recipe for our client and for consumers to enjoy.
Are you looking to create the next best non-alcoholic beverage to introduce to the market? Contact us today! Whether you are looking to create a new application to supplement a traditional alcoholic beverage or create a new, non-alcoholic product that contains health benefits along with a great experience, we are ready to help you make this a reality!