At Northwest Naturals, transforming fruit into nutritious, natural juice concentrates, fruit essences, WONF juice blends, and turnkey liquid fruit solutions have been our specialty for over 40 years. We are proud to be considered the leading supplier of fruit juice concentrates worldwide! What makes us successful in this space is our detailed production process combined with quality fruit products. Our team's care and attention put into every order is the secret sauce that separates us from the rest.
We begin each project with an idea or concept for a new application that a Customer is looking to bring to life. The Customer will work closely with the sales team member who will manage the project. The Sales Lead will share the project information with our internal Research & Development team (R&D) to analyze and provide the best possible solutions.
At times, a project is very straightforward, and sending samples of an already existing product is the best solution. Other times, the Customer may have a particular request that doesn't fit the existing inventory. When this happens, we may need to develop a new blend.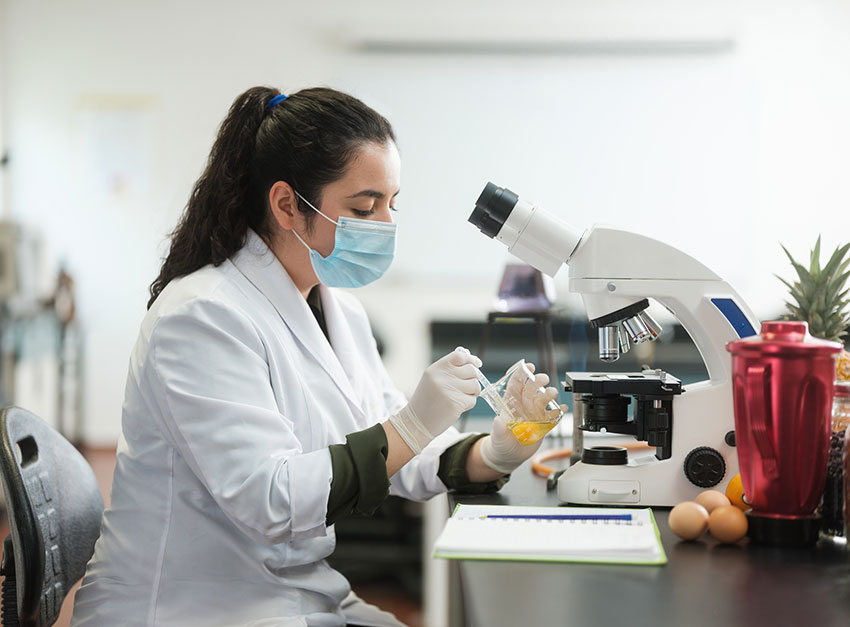 Regardless of the scenarios, we rigorously test and develop products to ensure they will work in the application. We test the acid levels, ph, and color to meet the Customer parameters, and most importantly, to ensure the taste is up to par. We create and send out as many samples as needed to provide a solution that meets or exceeds the Customer's expectations.
Every project goes through many departments to ensure the blend is successful. R&D, Quality Control (QC), and the Operations teams meet once a week to openly discuss and review all projects in the Commercialization Process. This process is part of Northwest Naturals' dedication to Food Safety, Food Quality, and our Customers.
Some projects are completed as quickly as two weeks, but more often, it can take up to six weeks or more, depending on the complexity of the blend and sourcing raw materials.
The most exciting part is seeing a finished product out in the marketplace and displaying the finished product on our desks as a souvenir and reminder of the great work we accomplished. It truly takes the entire NWN team to create the high-quality products we are known for.
If you are interested in partnering with Northwest Naturals to develop your next application, please contact us!