It's almost impossible to walk around without seeing pumpkin-spiced lattes advertised on storefronts or stacked on grocery store shelves in cookies or cereal bars. With social conversations about pumpkin spice increasing by 74.87% over the past year, it would be a waste NOT to jump on the trend.
Creating a pumpkin spice application is a delicious way to boost your company's presence and connection with the consumer. But how do you stand out among all the other pumpkin-spiced products already on the shelves?
Northwest Naturals has worked in flavor innovation for over 40 years, and we know how to spice up a trend. Adding fruits to your pumpkin spice applications can create a unique freshness and zing that can bring your products from the drawing board to the store shelves and, ultimately, the checkout line.
Let's explore the beloved pumpkin spice flavor and learn more about how to use fruits to elevate it.
What is Pumpkin Spice?
Pumpkin spice is a blend of seasonings. The core ingredients are ground cinnamon, nutmeg, ginger, and allspice. Learning how each spice contributes is a great way to choose complementary fruits.
Cinnamon: A warm, sweet, and lightly spicy flavor.
Nutmeg: A nutty and slightly earthy flavor with a dash of sweetness.
Ginger: A mild, spicy, and slightly zesty kick.
Allspice: A complex, warm, and slightly peppery flavor.
Let's explore the beloved pumpkin spice flavor and learn more about how to use fruits to elevate it.
Why is it so Popular?
Pumpkin spice, made famous by Starbucks Pumpkin Spiced Latte, delivers a nostalgic, cozy feeling associated with warmth. It is perfect for the arrival of colder months, and the stores respond by filling the shelves with cookies, candles, pancakes, cocktails and more with the same flavor. But why? Its powerful scent.
"The smells that are in a pumpkin spice latte are in lots of other things that are associated with this time of year very strongly — with positive memories like family Thanksgiving, or rustling fall leaves and going back to school," said Sarah Cormiea, a Johns Hopkins doctoral candidate studying human olfactory perception.
So, even if your business is not looking to create a whole new application with pumpkin spice, consider taking advantage of the scent. Use an essence to add a layer of flavor to desserts or cocktails.
Regardless of how you do it, fall and pumpkin spice have become inextricably linked. If your business wants to adapt to seasonal changes, pumpkin spice should be an option for your autumn applications.
Why Add Fruits?
Enhance the overall flavor and texture of a dish or beverage by pairing your pumpkin spice with fruits. The combination can be a delightful and complementary pairing for several reasons.
Flavor Complexity: Fruits introduce natural sweetness and acidity to a dish. It can balance and enhance the warm and spicy flavors of pumpkin spice. The application's taste profile will be more complex, dynamic, and unique.
Moisture: Fruits can add moisture and texture to baked goods and dishes. For example, pumpkin spice bread or muffins with added fruit can be more tender and enjoyable to eat.
Seasonal Appeal: Apples, cranberries, grapes, pomegranates, and other fall seasonal fruits align with the time when pumpkin spice flavors are most popular. Adding seasonal fruits can help create a stronger sense of seasonal authenticity and appeal.
Nutritional Value: Fruits can contribute essential vitamins, minerals, and dietary fiber to an application, making it potentially healthier. It's an opportunity to make pumpkin spice recipes more nutritious.
Variety and Creativity: Incorporating different fruits allows for creative variations on traditional pumpkin spice recipes. Apples, pears, cranberries, and even bananas can work well with pumpkin spice, offering diverse flavor profiles and culinary possibilities!
Working with whole fruits can come with challenges, but using juice concentrates is a more cost-effective, nutritiously sound, and potently flavorful option. Northwest Naturals has been a leader in the juice concentrate industry for decades, serving both domestic and international customers. Learn more about our services on our website!
Fruity Pumpkin Spice Application Inspiration
The possibilities are endless, but let's narrow it down by pairing pumpkin spice to some of our favorite fruits of the season!
Apple. The warm, earthy, and slightly sweet notes of pumpkin spice pair harmoniously with the natural sweetness and refreshing tartness of apples. The combination creates a well-balanced and complex flavor profile. Try a pumpkin spice apple cider, or spice up a traditional apple pie.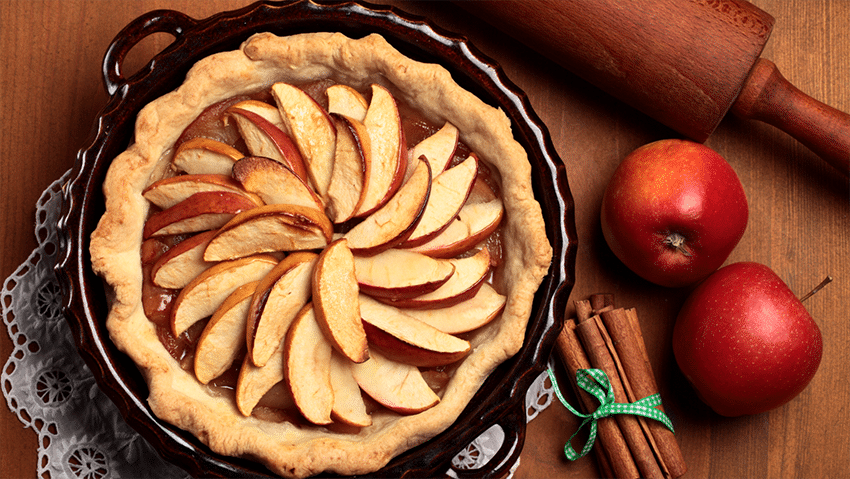 Cranberry. Cranberries are known for their tartness, while pumpkin spice is typically warm and sweet. The contrast in tartness and sweetness against warm spices creates a dynamic and complex taste. Combine them for a cranberry pumpkin spice sauce or a vodka cocktail!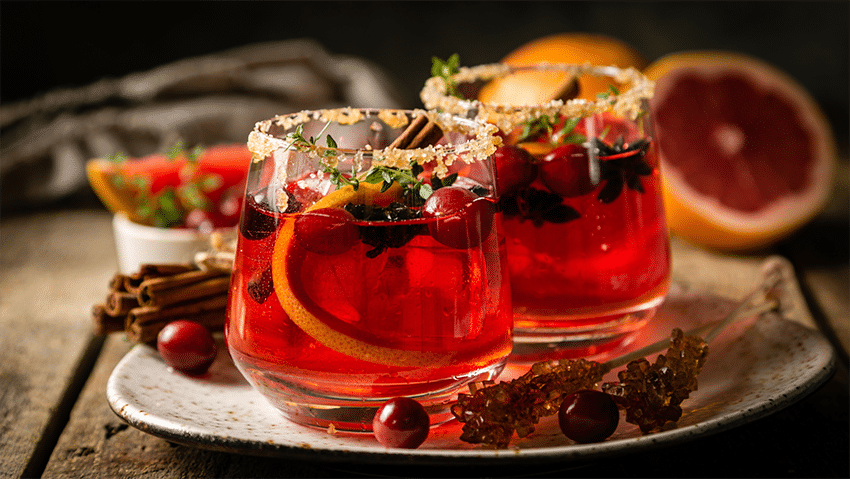 Pear. Pears have a sweet and slightly tart flavor with a subtle floral note. Pumpkin spice pairs beautifully with its natural sweetness. Create a delightfully moist pumpkin spice pear bread or a pumpkin spiced pear compote.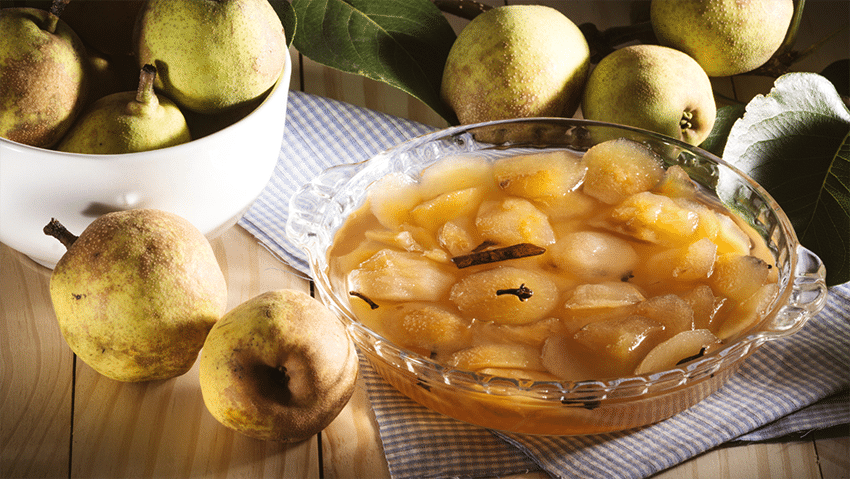 Pomegranate. Pomegranate seeds are sweet, slightly tart, and have a refreshing burst of flavor. Pumpkin spice offers warm, earthy, and sweet flavors with a hint of spice. The contrast in flavors creates a well-balanced, unique, and delicious complexity. Add pomegranate to pumpkin spice couscous, scones, or a creamy rice pudding. We also recommend the combination for cocktails like martinis!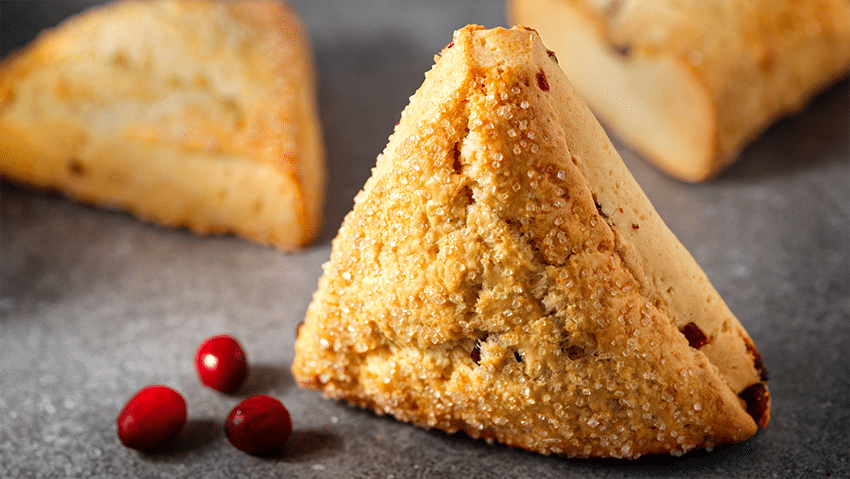 Persimmon: Persimmons have a sweet, honeyed flavor, while pumpkin spice typically features warm, sweet, and spicy notes. The combination creates a delightful sweet and spicy profile. Create deliciously unique pumpkin spice persimmon muffins, sangrias or lattes. Try the combo in overnight oats and smoothies.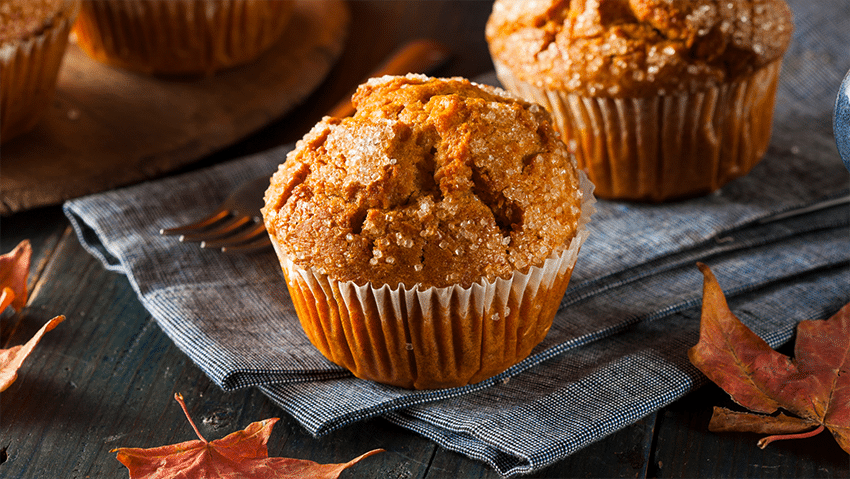 Grape: Grapes are naturally sweet, and their sweetness can complement the warm and spiced flavors of pumpkin spice. It's an unconventional pairing, but if it's done well, the result can be deliciously unforgettable. Try a grape and pumpkin spice crostini or a spicy take on the traditional grape jelly.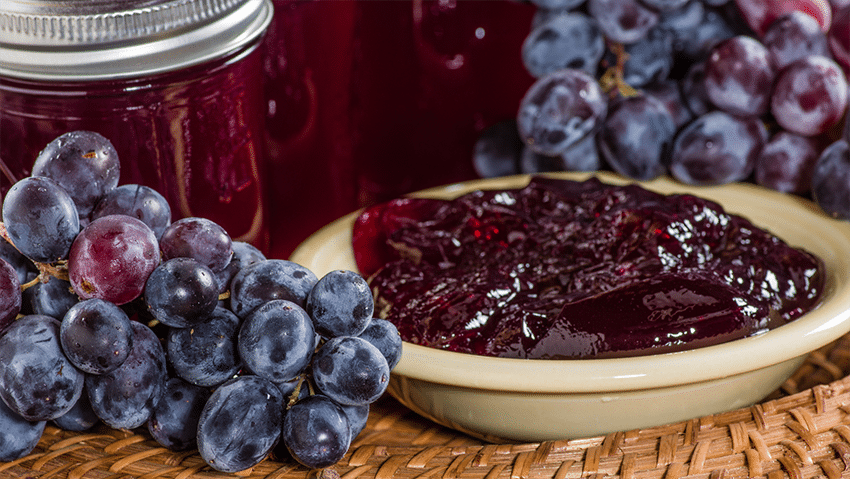 Fig: Combine figs' sweet and slightly earthy flavor with a hint of honey-like richness with pumpkin spice's warm and sweet spices for a layered and sophisticated flavor profile. Elevate breakfasts with fig and pumpkin spice pancakes, parfaits, oatmeal, or snack bars!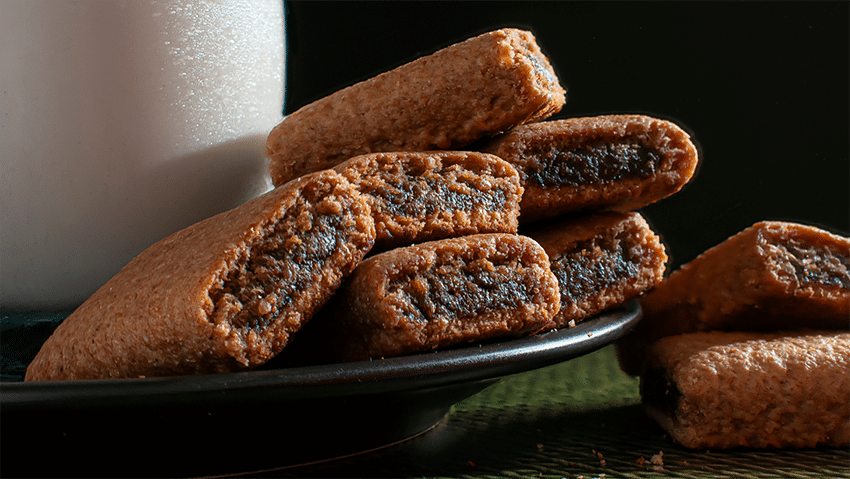 Ready to Spice Up Your Applications?
Whether creating blueberry pumpkin spice cake donuts or crafting the new trending pomegranate pumpkin spice tonic, we love providing the best flavors and the perfect solutions for our clients any time of the year. Are you looking to bring your application to life? Contact us or request a sample today!