Crack…fizzle, pop! That's the sound of one of the most popular drinks in the industry opening up. Northwest Naturals works with leading brewing and distillery companies worldwide that are constantly working on new products to stay ahead of the market's demand. Naturally, we are at the forefront of developing new beverages long before they hit the stores. We first began working on hard seltzer applications 3 years ago. We loved the concept of flavored, low-alcohol sparkling water and knew it would be a hit amongst consumers. Still, we never could have imagined the phenomenon these wildly popular drinks have become!
By now, hard seltzer beverages need little to no introduction. Gaining mainstream attention in the summer of 2019, they have entirely captivated consumer pallets, especially amongst the millennial demographic. They are known for being easy-to-drink, low in calories, averaging 100 calories per serving, and are often the healthier alternative to any other refreshing alcoholic beverage. Since the pandemic hit in 2020, hard seltzer projects have nearly quadrupled!
Consumers especially love the wide range of fruit flavors hard seltzers have to offer. We are seeing a rise in the popularity of flavors with added health benefits and immune-boosting elements– perhaps due to the pandemic– such as acerola, blueberry acai, ginger, and elderberry. Another flavor palette that's trending is botanical notes, including basil, ginger, and mint, in addition to exotic fruit flavors including passionfruit and mango. Check out our last blog post on our flavor of the month, mango, for a recipe on making a refreshing Mango Hard Seltzer using Northwest Naturals Mango WONF #83498.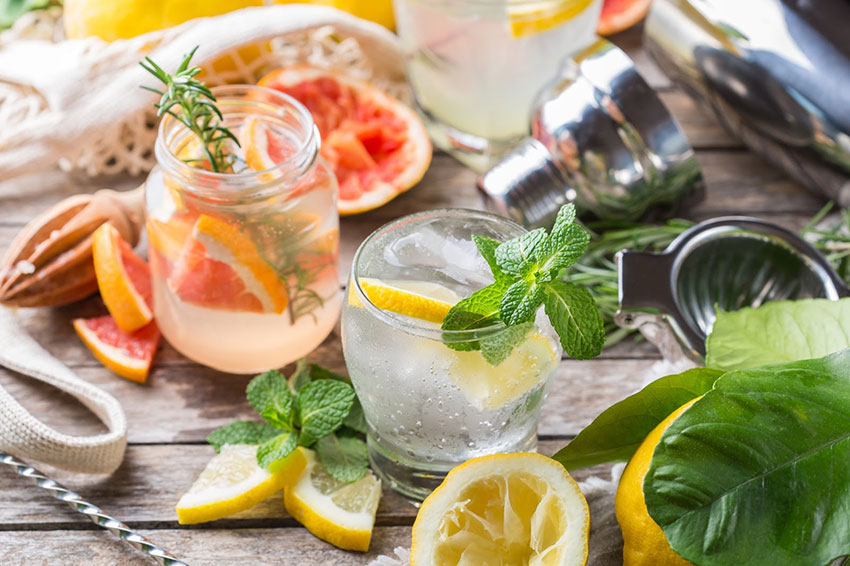 People often consider hard seltzer as its own category; however, it is technically considered to be part of the malt beverage (FMB) segment. The beverage contains carbonated water, real juice or juice flavoring, and of course, alcohol. Typically, the beverage comprises vodka, fermented cane sugar, or malted barley and usually contains 5% up to 8% ABV. We've also worked on other applications that are similar to hard seltzers but are instead using champagne and wine as the primary alcohol.While most hard seltzers in stores are flavor-based, companies work with Northwest Naturals to develop a hard seltzer with real fruit juice to create a superior flavor you can't get from natural flavoring. If you're developing your own hard seltzer, we recommend considering using real fruit juice! Contact us to learn why and how we might be able to help bring your hard seltzer vision to life!